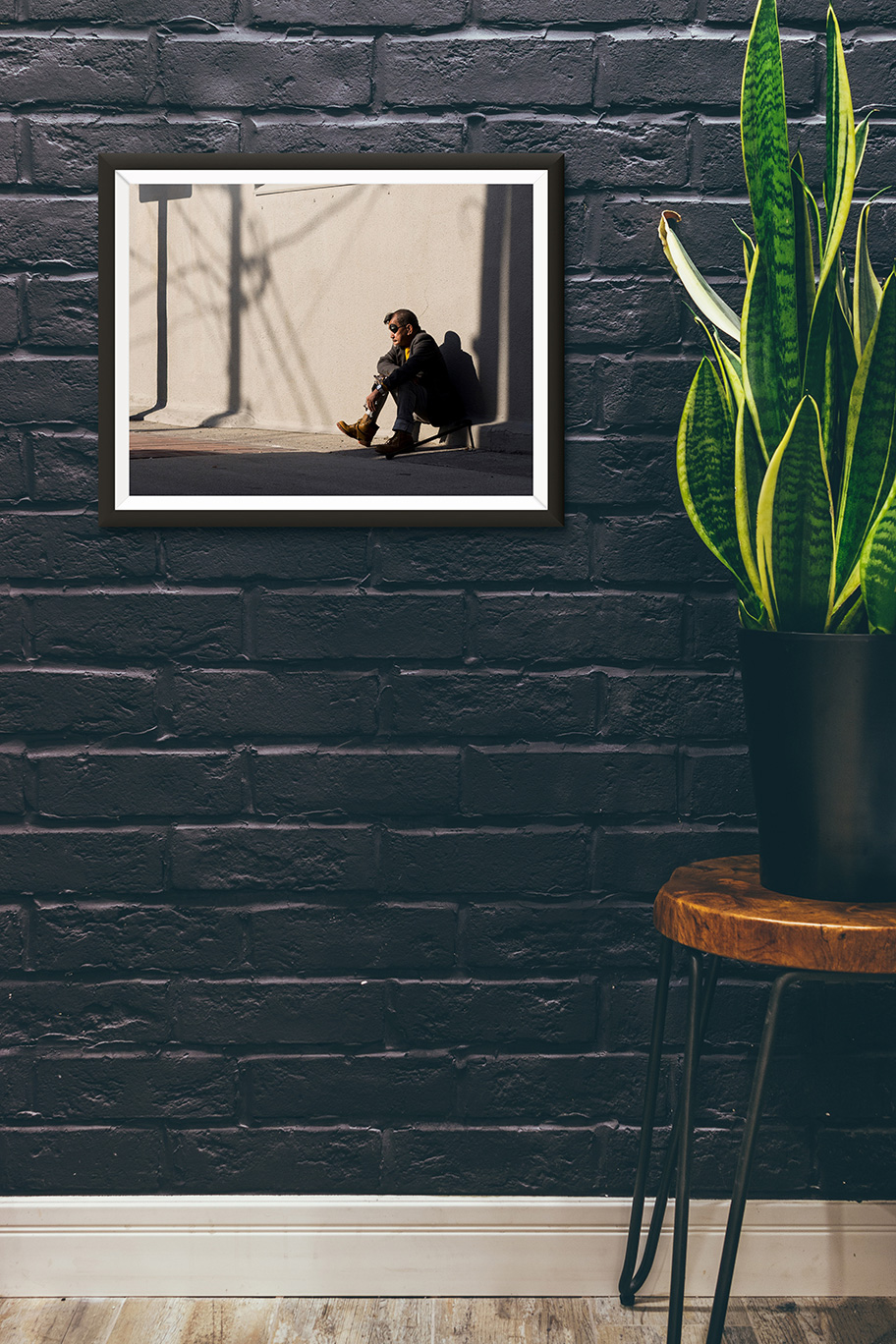 Establishment Blues
This system's gonna fall soon, to an angry young tune. And that's a concrete cold fact.
Toronto has more than 2,400 public laneways—that's a total of 250 km of undiscovered and neglected urban corridors.
However, behind the rough exterior lies the soul that underpins the beauty of Toronto. From the sly street cats and the curious raccoons to the rusted vintage cars and unfamiliar faces—nothing says Toronto like the spirited commotion of the alleyways.
Some will say the alleyways are dangerous and cryptic, but we all need a little disruption and excitement in our lives—a pause from our daily routines.
I caught this gentleman basking in the warm sun—a brief moment of relaxation in an otherwise rough day. We've all been there.
This piece is a reminder to take those fleeting moments at least once a day to reflect and appreciate the character your city has to offer.
Printed on archival acid-free fine art paper, this print is the perfect compliment to your exposed brick walls, living rooms and minimalist office spaces.
When's the last time you took the unbeaten path?
NOTE: Prints do not come with frames.
size: 12 x 18 inches

print only (frame not included)

very limited run
The finer details:
printed using the Giclee (inkjet) method
308 GSM cotton fine-art photo rag

excellent print longevity, rated for 200 plus years fade resistance

eco friendly: water based non-toxic inks printed on FSC certified photo paper
sold out