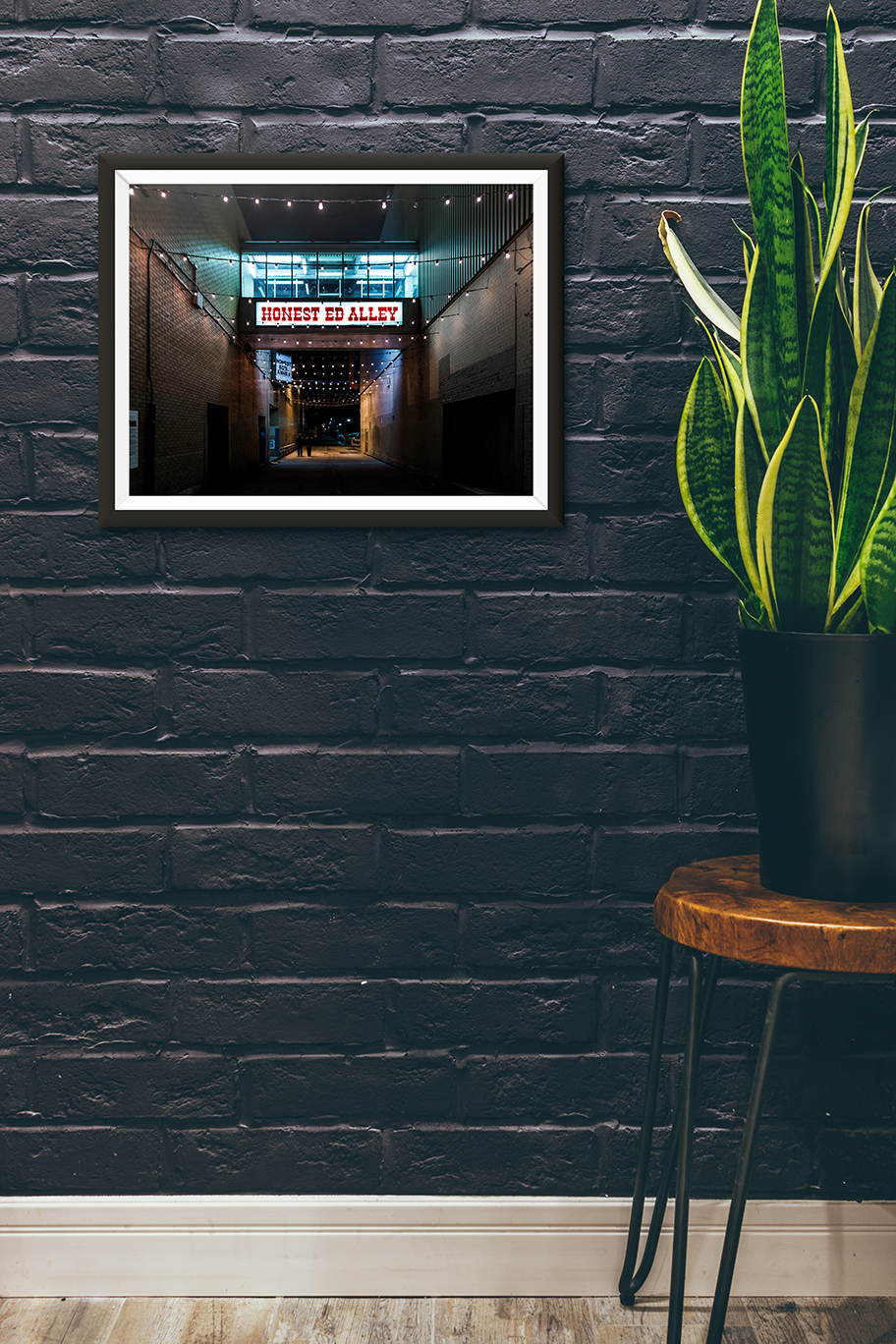 Honestly T.O.
Come in and get lost!
The iconic Honest Ed's closed its doors for good in 2016. In an everchanging urban landscape, it was the latest casualty in city's the pursuit of modern condos and big box retailers—truly an end of an era.
With over 23,000 light bulbs, the famous Honest Ed's sign—which caressed the corners of Bloor and Bathurst—was one of the most photographed landmarks in the city. Locals and tourist alike itched to snap a photo after grabbing their low-ticket treasures and trinkets.
But, what happens when the city you love starts to change? It's a complicated and touchy subject no matter who you ask. However, no one can argue the impact Honest Ed's had on the city and the people who love it.
Fans of the now defunct bargain store also had a love affair with the renowned Honest Ed's Alley. A short-cut for locals, but another space to explore for visitors and tourists alike. The alley was just as flashy as the rest of the store—yet was shrouded in mystery, especially at night.
It was home to the walkway which connected the stores two retail spaces, and acted as a hub for the arts, culture, events, and personal expression. Do you miss it yet?
Printed on archival acid-free fine art paper, this iconic print is the perfect center-piece for your space--ideal for above the couch, desk, or bedroom. Just make sure you get one before it's too late.
Honest Ed's: 1948-2016.
NOTE: Prints do not come with frames.
size: 12 x 18 inches

print only (frame not included)

very limited run
The finer details:
printed using the Giclee (inkjet) method
308 GSM cotton fine-art photo rag

excellent print longevity, rated for 200 plus years fade resistance

eco friendly: water based non-toxic inks printed on FSC certified photo paper